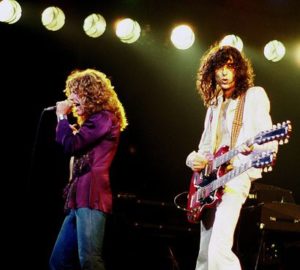 In the years following WWII, a new demographic emerged in American culture: the teenager. This arrival helped set the stage for a new musical language: rock 'n' roll. This Study Unit traces the first decades of rock 'n' roll – from its rhythm & blues and country & western roots – in the 1950s through the decades of the 1960s, 1970s, and 1980s, when dozens of sub-genres of rock were spun from its core ideas. Some of these musical explorations helped prepare for the emergence of rap music in the late 1970s.
What will you learn in this unit?
Explore the post-WWII cultural environment and how it contributed to the birth of rock 'n' roll.
Examine the early decades of rock 'n' roll and how it compared with other popular music in America.
Trace the constantly evolving features and characteristics of rock 'n' roll from this period.
Learn about some of the important bands, composers, and musicians from early rock 'n' roll.
Investigate the impact of rock 'n' roll on American culture in this period.
Talk about importance of evolving recording technology in the development of rock 'n' roll.
List some of the historic events which shaped rock 'n' roll history.
Understand the impact of early rock 'n' roll on current American culture.
Login
Accessing this course requires a login, please enter your credentials below!
Lost Your Password?