Jule Styne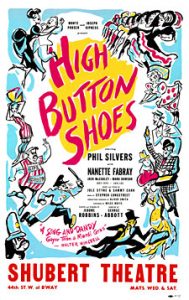 If the number of performances of Broadway shows were a measuring stick of popularity, Jule (pronounced Joo-lee) Styne would easily be among the most recognized. However, what is more often recognized is the list of his shows and the acting stars whose careers were launched or re-launched in them. Styne's first Broadway show, 1947's High Button Shoes, starred comedian Phil Silvers and actress Nannette Fabray. His 1949 Gentlemen Prefer Blondes featured Carol Channing in her first starring role on Broadway. Actress Mary Martin was the first to fly to Neverland in Styne's 1954 Peter Pan. In 1959, singer-actress Ethel Merman debuted the role that will be forever identified with her, "Mama Rose," in Styne's Gypsy.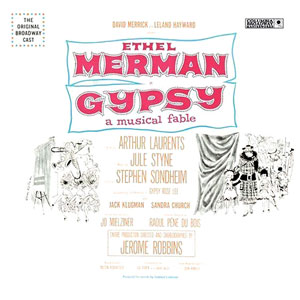 If having Channing, Martin and Merman as female leads weren't enough, the lead in his 1964 hit show, Funny Girl was by an unknown and relatively inexperienced young singer named Barbra Streisand. Streisand's recording of one of the shows key songs, "People," was released to public two months before the show opened on Broadway, helping to assure the success of the show. It ultimately ran for over three years on Broadway. Eight of Jule Styne's shows had a cumulative 'run' of over 6,000 performances on the Great White Way. While his name may not be foremost for many, the stars and songs that made them such, are well-known.
In the decade and a half from the end of the war to the beginning of the '60s, several composers of musical theatre left their mark by giving important shows to the genre.
Sacramento's Music Circus 2012 production of "Gypsy" (Highlights Reel)