How do we engage our students?
AmPopMusic Study Units cover the historical unfolding of musical genres from their very beginnings. Throughout over 120 chapters in the Etext, users discover the birth, but also the evolution, of American musical styles.
Audio and video examples are woven throughout the reading material, making learning an engaging multimedia experience.
Periodic chapter quizzes test the readers' comprehension of facts, terms, and concepts in Study Unit chapters.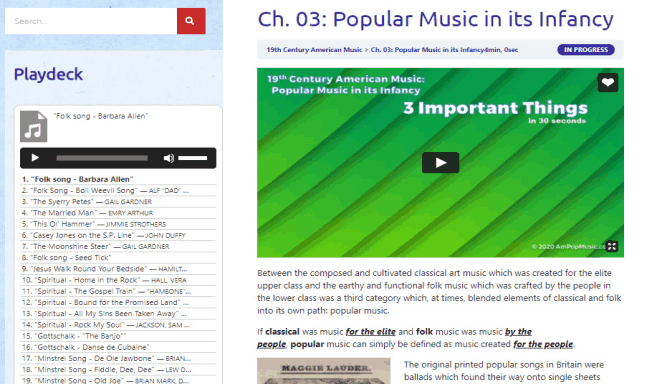 Click the screenshot above for a list of Study Units and chapters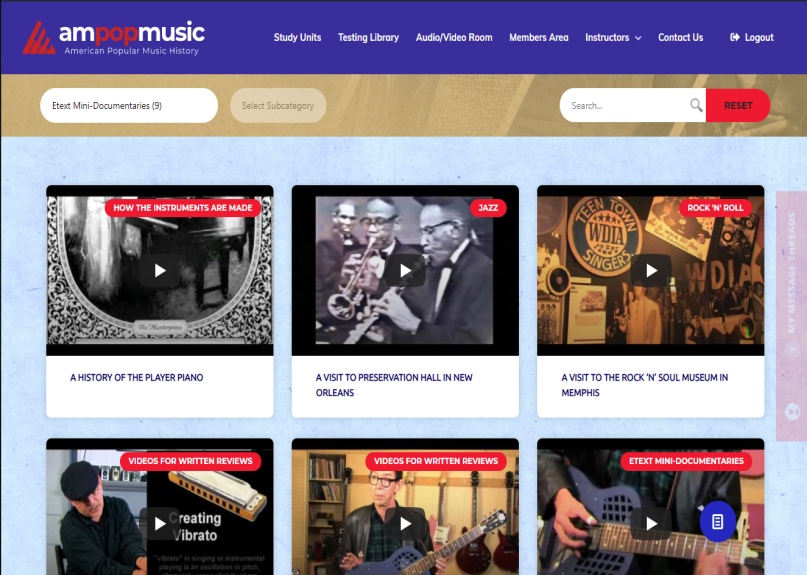 Click the screenshot above for an overview of the Audio/Video Room             
For further exploration, over 1,100 historic and stylistically representative videos are available for viewing in the Audio/Video Room. Organized by musical style and time period, these videos are also searchable by name, instrument, or topic.
The Audio/Video Room is invaluable for instructors looking for readily available in-class demonstrations of musical examples.
To reinforce the reading and listening done in the other two sections of AmPopMusic, the Testing Library offers dozens of self-grading practice tests, crossword puzzles, listening tests, and timed reviews. 
These are designed to allow the user to double-check their knowledge of musical genres, musicians, facts, and concepts explored and presented in the Study Units and Audio/Video Room.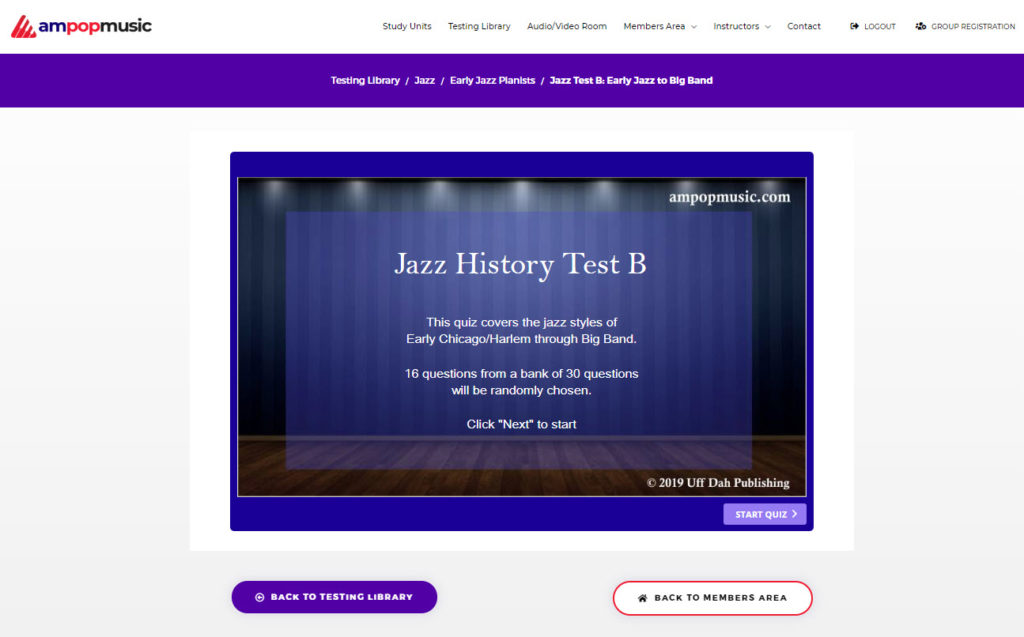 Click the screenshot above for a look at the Testing Library