AmPopMusic Chapter Study Qs???
 Chapter Study Questions are attached to over 120 chapters to reinforce concepts, ideas, events, and persons involved in that chapter. These Study Qs?? can be downloaded by the student and either completed on the screen or printed and completed by hand. If completed on the screen, the Study Q can be saved with their name attached to the title and submitted to the teacher. If printed and completed, a scan or pic can be submitted, or the hard copy can be submitted during class time to their teacher. 
Here are some screenshots of Study Qs available in AmPopMusic. Scroll down for some pdf examples you can download.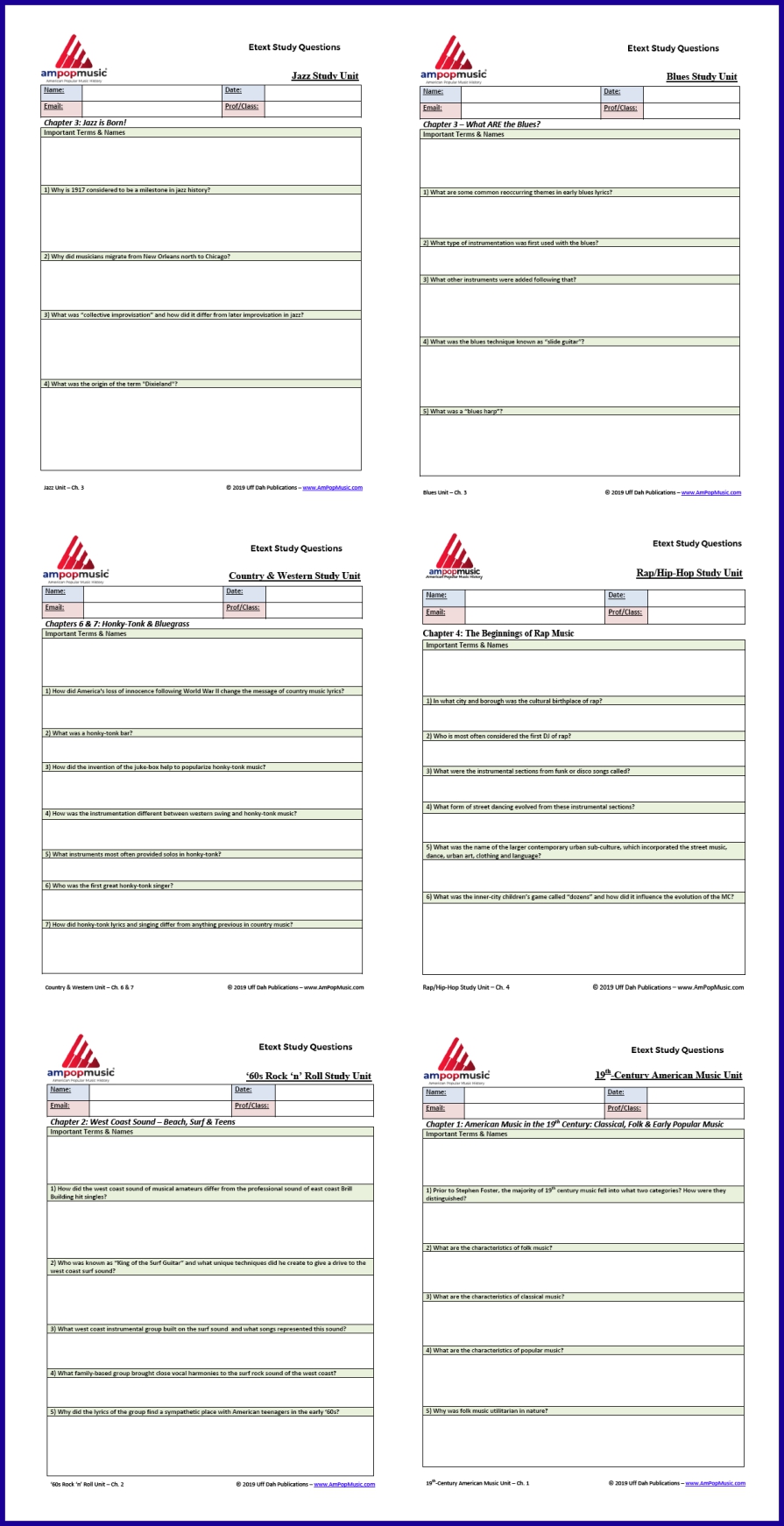 Sample Study Qs are showing only page 1; most Study Qs have 2-3 pages total.