The sounds of Muddy Waters, Howlin' Wolf, Elmore James and others were only part of the fringe of American culture in the '50s. But in Europe and Great Britain many of the blues and rhythm & blues artists were touring heavily and receiving widespread attention from young white audiences.
By the mid-'50s, young British bands were being formed to perform a form of American blues-folk-country music called "skiffle". Originally a 1920s term to denote music played by pickup bands using washboards, kazoos, harmonicas and acoustic guitars, it had become for many early British musicians the first step towards authentic American blues. Jimmy Page (Led Zeppelin) and John Lennon (Beatles) were only two rock legends who began by playing in a skiffle band in England.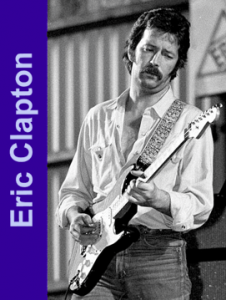 With the popularity of American blues artists in Britain in the early '60s came a wave of young white artists for whom the blues had become a consuming passion. Eric Burdon of the Animals, Mick Jagger and Keith Richards of the Rolling Stones and Eric Clapton of the Yardbirds and Cream were passionate in their devotion to the sound of authentic Delta and Chicago/Memphis blues. Songs by Howlin' Wolf, Elmore James, Robert Johnson and Muddy Waters were the first ones performed by groups like the Yardbirds and Rolling Stones.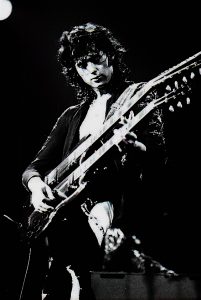 When the blues-based fork of the British invasion took place in 1964, early rockers like Clapton, Richards and Jagger thought that their success in America would be limited. After all, they reasoned, the sounds they were producing were essentially the sounds of American blues masters. They were unaware that the vast majority of the American public, especially the white teenagers, were unfamiliar with Muddy Waters and Elmore James. The immense popularity of the Rolling Stones, the Yardbirds and the Animals brought exposure and credibility to a generation of urban blues masters. For the first time, Muddy Waters and the others were getting national exposure by way of television and radio.
The impact of blues on rock 'n roll extended further into the '60s, making an impact on psychedelic groups like the Grateful Dead and solo artists like Janis Joplin. As the decade was ending Eric Clapton was covering Robert Johnson songs with super-group Cream and Jimi Hendrix was pushing Chicago blues into outer space.