At the heart of much of American popular music is a celebration of the good things in life. From the jazz of Louis Armstrong and Duke Ellington to the rock of Elvis Presley and the Beatles to the country of Jimmie Rodgers and Kitty Wells, there is a recognition that good things can and do happen regularly.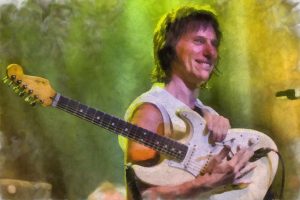 However, the heart of the blues is an acceptance, even an embracing of the heartache and loss in life. The lyrics are always reflective of the personal experience, the emotion is never tempered or softened, and the solution was not to find a way out of the pain, but to learn to accept and co-exist with the pain.
This blues philosophy of realism and reflection is at the heart of other contemporary works. The grittiness of Bruce Springsteen's social statements, the unswerving wilderness cries of U2, and the articulated frustrations of numerous hip hop artists like Eminem and Tupac Shakur are all blues-sentiments in MTV video clothes.
For the audience of today, the beauty of a Chopin prelude or Mozart symphony remains frozen in time as a musical museum piece. Their sheer brilliance and craftsmanship will carry them forward in time to appreciative audiences for centuries to come.
However, the blues will continue to defy being frozen in musical "audio-seums" of time because of this: it is the closest thing to the baby's cry at birth and the closest thing to the mourner's sob at death. And in between it is the musical yang to the ying of pop music.
The common theme of the blues is timeless: life will always be tough, but survival will come with an acceptance of the pain, a connection with the strength within and a celebration with those who are on a similar journey.
Eric Clapton once summarized the blues as "one man against the world." In this simplicity, there is strength; and the strength is given voice in the blues. The voice may be Robert Johnson's, but it is in fact the voice of us all, the voice of the human existence: turmoil to triumph and every stop in between.