It is perhaps a reflection of the highly creative nature of this musical style that jazz is always evolving. Because of the value and importance that jazz places on individual improvisation, the ultimate creative process rests not with the composer or arranger, but with the single soloist, regardless of their instrument or voice.
As each new voice in jazz gains confidence, it is also struggling to find its own path. Although the solos of Armstrong or Parker or Monk might provide technical exercises for the trumpet, sax or piano player, they must use these standards as starting points for their own ideas.
We may listen to recordings of Ellington, Gillespie and Davis and admire their creations, but it is important to note that these museum pieces are being recreated every day by jazz soloists and ensembles around the world.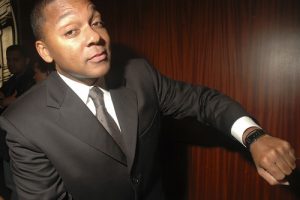 The strongest apologist for the relevance of jazz is Wynton Marsalis. He has said that "all jazz is modern. The only thing that makes it old is when nobody plays it."
Far from being dead or extinct, the museum comes alive every time a new generation of Satchmos, Dizzys or Monks puts their layer of individuality on top of the masterpieces left them by the geniuses in the wings. With the tools and standards they have inherited, passion in their hearts and voices in the wings shouting "Reach, man, reach!", the new lions will discover the path for jazz in the 21st century.