Frank Loesser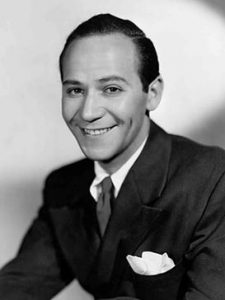 Frank Loesser's first careers were in writing words: newspaper reporter, sketch and lyric writer for vaudeville and radio shows. Moving to Hollywood in the late '30s, Loesser had a successful career writing lyrics for Jule Styne, Burton Lane and other composers. Fourteen movie musicals in five years featured Frank Loesser lyrics. His chance to write both music and lyrics came in the late '40s when he scored two movies before moving to Broadway to try his hand at musical theatre. Although his first show, Where's Charley? ran for almost 800 performances, it was his second show that is known as one of the classics in American musical theatre. The 1950 show, Guys and Dolls, was an adaptation of a Damon Runyon short story "The Idyll of Miss Sarah Brown." Loesser's masterpiece is filled with gangsters, gamblers, show girls, and a mission band from the Save-A-Soul mission. The two couples around which the story centers eventually find a way to get together in the end. The show was filled with wonderful dance sequences choreographed by legend Michael Kidd, including the "Crapshooter's Ballet" held in the sewers. "Fugue for Tinhorns," "Sit Down, You're Rockin' the Boat," "If I Were a Bell," and the classic "Luck Be A Lady" were just some of the rousing and wonderful songs sung by the low-lifes and the do-gooders of Loesser's show. Guys and Dolls won five Tony awards in 1951 including awards for Best Musical, Best Direction, and Best Choreography.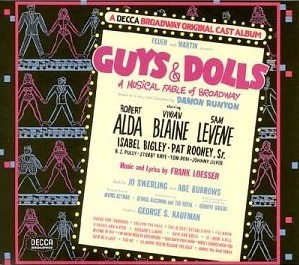 In addition to being a lyricist for movie musicals and writing a handful of musical theatre works, Loesser's importance to musical theatre is also built on the support and encouragement he provided to younger songwriting talent of the late '50s and '60s. Meredith Willson (The Music Man – 1957) and Richard Adler and Jerry Ross (The Pajama Game – 1954, and Damn Yankees – 1955) all created successful shows in the mid-'50s that ran over 1,000 performances each.
Frank Loesser's final major contribution to American musical theatre was the tongue-in-cheek story of a young man's rise in the competitive world of commerce from mail room to board room. How to Succeed in Business Without Really Trying in 1961 was a refreshing and innovative look at the modern American world of business including iconic subjects like nepotism, the office water-cooler gossip, the executive men's restroom, oldboys network, and sycophantic yes-men. The musical starred young actor, 30-year-old Robert Morse as J. Pierpont Finch, corporate climber. Six years later, Morse reprised his role in the movie version of the Broadway musical. In a wonderful twist of casting, the highly successful 2007 television series, Mad Men, cast an aged, 76-year-old Robert Morse as the patriarchal head of a Madison Avenue advertising agency set in the early 1960s. Loesser's musical ran over 1,400 performances on Broadway and was honored with a Pulitzer Prize for Drama and seven Tony Awards including Best Musical, Best Direction in a Musical, and a Best Actor for Robert Morse. Revivals of How to Succeed in the last 15 years have starred Matthew Broderick (1995) and Harry Potter film star, Daniel Radcliffe (2011).