Kander and Ebb
While their names may not be as instantly recognizable as those of other songwriting teams, no other duo in musical theatre history has had the longevity and success as Kander and Ebb. Both Rodgers and Hammerstein and Lerner and Loewe worked together for just under twenty years. John Kander and Fred Ebb's collaboration began with songs written for albums such as Barbra Streisand in 1962 and first found fruit on the stage with Flora, the Red Menace (1965), the stage debut of Liza Minnelli, daughter of Judy Garland. Though Flora was a flop on Broadway, it was the beginning of what would be a significant partnership in musical theatre.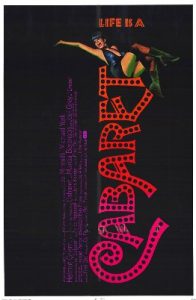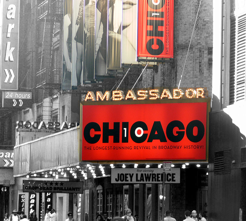 The next show Kander (music) and Ebb (lyrics) brought to the stage was the ground-breaking, hard-hitting glimpse of life in pre-Hitler Germany: Cabaret in 1966. The story, focusing on the desperate conditions faced by Jews, homosexuals, theatre performers and those in decadent Berlin in the mid-1930s. As plot moves back-and-forth from cabaret performances to personal interactions, the songs by Kander and Ebb swing between two types: broad, cutting sarcasm cabaret songs and tender, personal character songs. In various revivals since the first show, the story ends with performers gradually changing from cabaret outfits to concentration camp uniforms complete with yellow Stars of David and beginning their march to the camps while singing the haunting "Tomorrow Belongs to Me." The following year, Cabaret won a Tony award as Best Musical and the cast recording of the show won a Grammy. A 1972 film Cabaret took great departures from the stage version in both script and song, yet it was similarly honored, winning eight Oscars, including Best Actress for Liza Minnelli in her film debut.
A decade after leaving the angst filled Berlin of the 1930s, Kander and Ebb brought their second blockbuster to Broadway, a rollicking romp through the heart of 1920s jazz – Chicago. Influenced more by vaudeville than cabaret, 1975's Chicago was a fun-filled, implausible tale of sin, hucksters, razzle-dazzle and media-hype all set in the Windy City of the jazz-era. The original run of over 900 performances has been surpassed by the most recent Broadway revival which began in 1996 and is currently still running – with a tally of five Tony awards and over 5,500 performances so far. On the basis of the '96 revival, a 2002 movie-musical Chicago was filmed, starring Reneé Zellweger, Richard Gere and Catherine Zeta-Jones, which was given an Oscar as Best Picture.
Into the '80s, '90s and '00s Kander and Ebb created musicals for Broadway, culminating with Curtains, which opened in 2007, three years after Fred Ebb's death. One final project, The Scottsboro Boys, a musical in the American minstrel form, played for a short run in 2010 and was nominated for a Tony Best Musical. In terms of longevity, popularity of shows, breadth of subject material and awards, few songwriting teams have impacted musical theatre history as have Kander and Ebb.